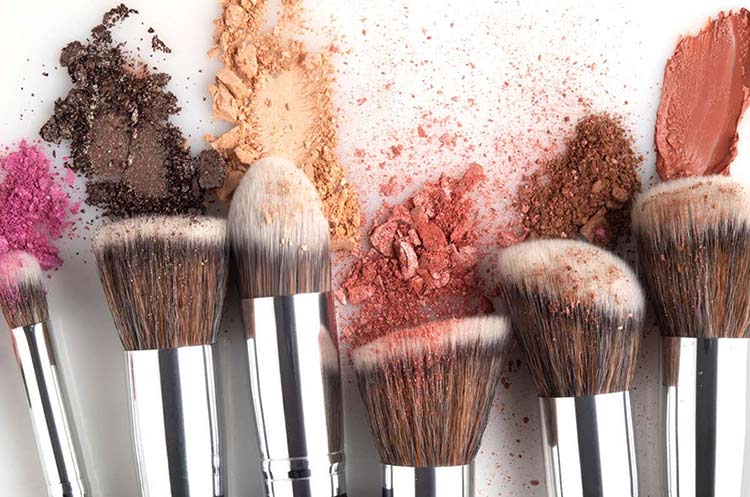 Brushes can be one of the most intimidating parts of makeup — there are so many sizes and textures! So, what are the best makeup brushes, and how do you even use them? Keep reading to find the answers to these pressing questions about how to use makeup brushes and more!
How to Use Makeup Brushes
Now we'll break down each of the different makeup brushes and their purposes:
Powder Brush
Powder brushes have lightweight, fluffy bristles that are not densely packed like foundation brush bristles. You can use powder brushes with pressed or loose powder, such as:
· Finishing powder
· Setting powder
· Powder foundation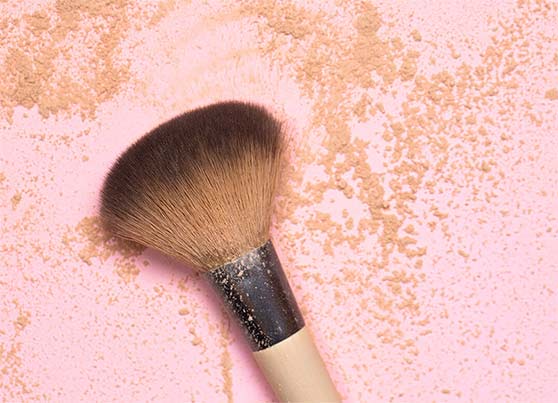 Powder brushes come in different sizes, including big brushes that are best for the cheeks and forehead and smaller ones that can help you spot-treat harder-to-reach areas and blemishes.
To use your powder brush, dip it into the powder of your choice, tap lightly to release excess product, and swoop the brush across your face in an even motion. You can also use your powder brush throughout the day to eliminate any shine.
Foundation Brush
As the name suggests, a foundation brush is used to apply foundation. This mid- to large-sized brush has soft bristles that allow for an even makeup application, helping you apply liquid, cream, or powder foundation to the skin.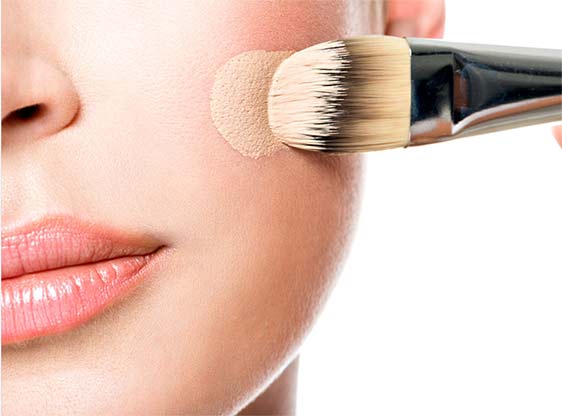 Start by squeezing a small amount of your favorite foundation onto the brush. As you blend, use the highest point of the brush for larger areas, such as your cheeks, forehead, and jawline. Then, use the brush's lower end for smaller areas on your face, such as your nose and around your eyes.
Blush Brush
Smaller than foundation and powder brushes, blush brushes are dome-shaped with soft, extended bristles. Blush brushes add a pop of color and brightness to your skin for a fresh-faced and rosy look.

To use a blush brush, swipe it into your blush and tap gently to release excess product — you want to look flushed, not sick with a fever! Then, sweep the brush across the apples of your cheeks and blend in a circular motion to disperse the blush evenly.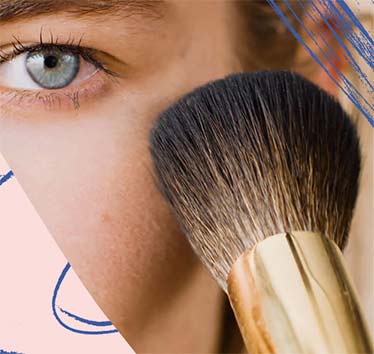 Contour Brush
Contouring creates shape and adds dimension to the face to give you those sought-after supermodel cheekbones and jawlines.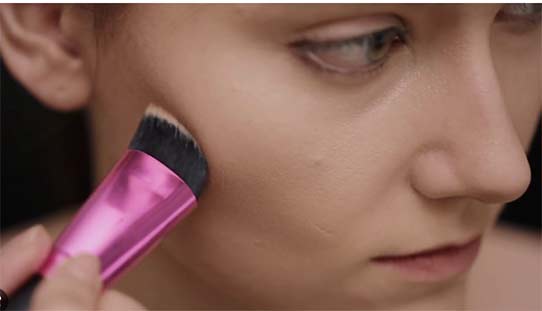 Contour brushes are thinner than powder brushes and have the sole purpose of creating sculpted looks.
To use your contour brush, dip it into your bronzer or contouring powder, and swipe the brush underneath your cheekbones and jawbone, at the top of your forehead, or anywhere else you're trying to sculpt. Then, keep blending the product in small circular motions.
Eyeshadow Brush
Eyeshadow brushes are essential for an evenly pigmented look that doesn't waste any product. These makeup brushes are usually flat with dense bristles that help to pick up as much pigment as possible.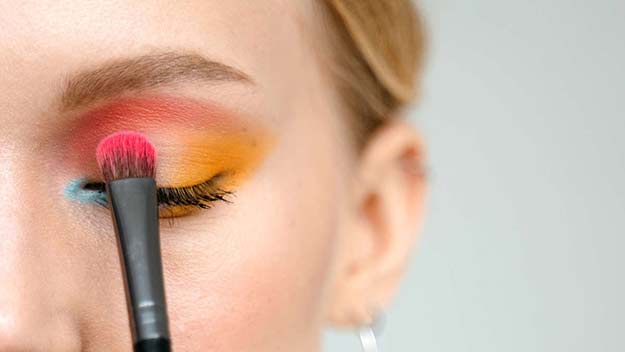 To use your eyeshadow brush, dip the flat side into your product and swipe the brush across your eyelid. If you want more color or a darker look, add another layer.
Eye Blending Brush
You'll want an eye blending brush to avoid creating harsh and unnatural eyeshadow applications. These brushes are usually fluffy to help with a natural-looking finish and are ideal for producing the perfect smokey eye. You have a few options:
· Put the product directly on the brush and blend it in.
· Use another eyeshadow brush to apply the product; then, go over it with a blending brush until you've achieved the perfect blend.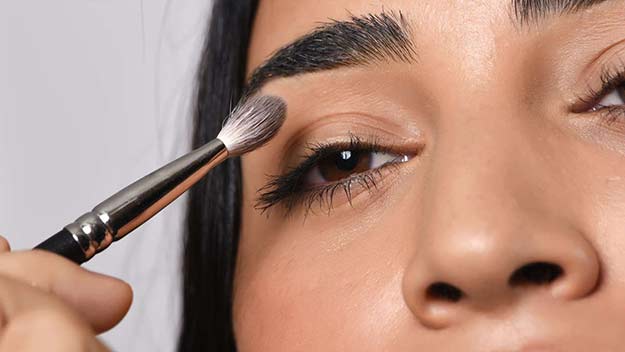 Eyebrow Brush
Eyebrow brushes are used to apply eyebrow products — in gel, powder, or lead form — to create a pigmented and bold eyebrow. To use an eyebrow brush, dip it into your eyebrow product of choice and fill in your natural brow, using brush-stroke motions to create a natural look. Then, keep filling until you have achieved your desired level of boldness. Most eyebrow brushes come with spoolies on the other side, but you can also purchase a dedicated spoolie brush if you prefer separate products. Don't skimp on this one, though: the spoolie is crucial for ensuring a natural-looking eyebrow.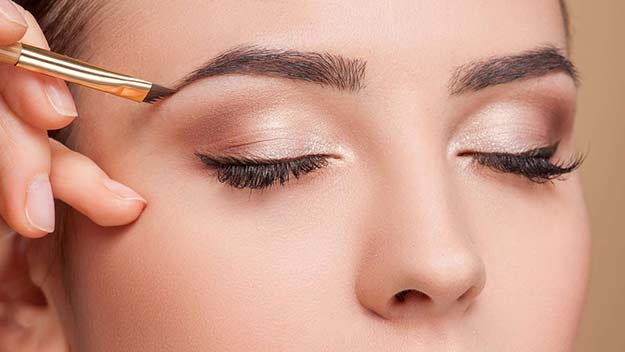 Eyeliner Brush
Eyeliner brushes — generally skinny with densely packed small bristles — help you apply gel and liquid eyeliner and draw fine lines. To use an eyeliner brush, dip your brush into your eyeliner and gently draw on your desired eyeliner look — whether it's a dramatic cat eye or a thick wing.
A steady hand is necessary for liquid eyeliner, so take your time! Remember, you may need to go over the eyeliner a few times.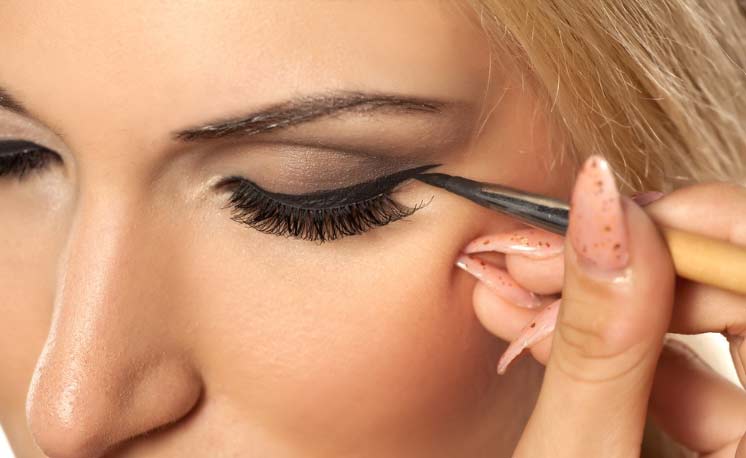 Footnote sources:
https://www.byrdie.com/makeup-brush-guide