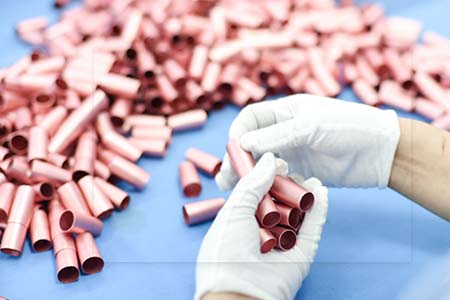 The production timeline is a major cause of frustration. Often it is 30-60days or more. We understand that everyone wants their goods as quickly as possible, however much needs to be done to complete an order.
To help explain why there needs to be good period of time from order to delivery, we will discuss the types of things that happen when an order is placed.
First and foremost, after an order is received, the raw materials need to be ordered. Depending on what these are and how much is needed this takes a time period of often a few weeks or more. In another article, the discussion about how raw materials are often made from the ground up is explained. Hence, because the raw materials need to be made, this takes some time before the brush factory will receive these.
After the raws are ordered, the factory then needs to find room in its production scheduled to manufacture the product or brush range itself. Factories try and operate so they are always producing product. This means that they are not paying staff to do no work. Sometimes the factories are quiet and the job can be started once the materials are received. On other occasions, the factory may be working on existing large orders and it takes some time to find the capacity to start the production of a new order.
The final step is to make the product. Depending on what is being made and the order quantity this will take some time as well. Often, the production time must include a significant period when the order cannot be worked on. For example, the ferrule is glued to the handle and there may need to be 2-3 days or more for the glue to fully dry. This requires the time period needed for production to be extended.
During production we do our best to keep to the advised production time however it can be variable. Production can be delayed unexpectedly. For example, the areas we work in are affected heavily by the monsoonal period. There are days where there are heavy rains or typhoons that pass through the area and this will stop work during these times for the safety of the staff. Other delays can be caused by raw materials arriving behind schedule or a previous order taking longer than expected to be finished. In parts of China, the pollution levels and government requirements to turn off equipment that use electrical powder or that add to pollution for short periods can also affect the timeline unexpectedly.
We do our utmost to ensure reliable delivery times but the production process can be a fluid process, where things can vary to a small extent. We keep you up to date with your order production and work with you to meet your timelines.